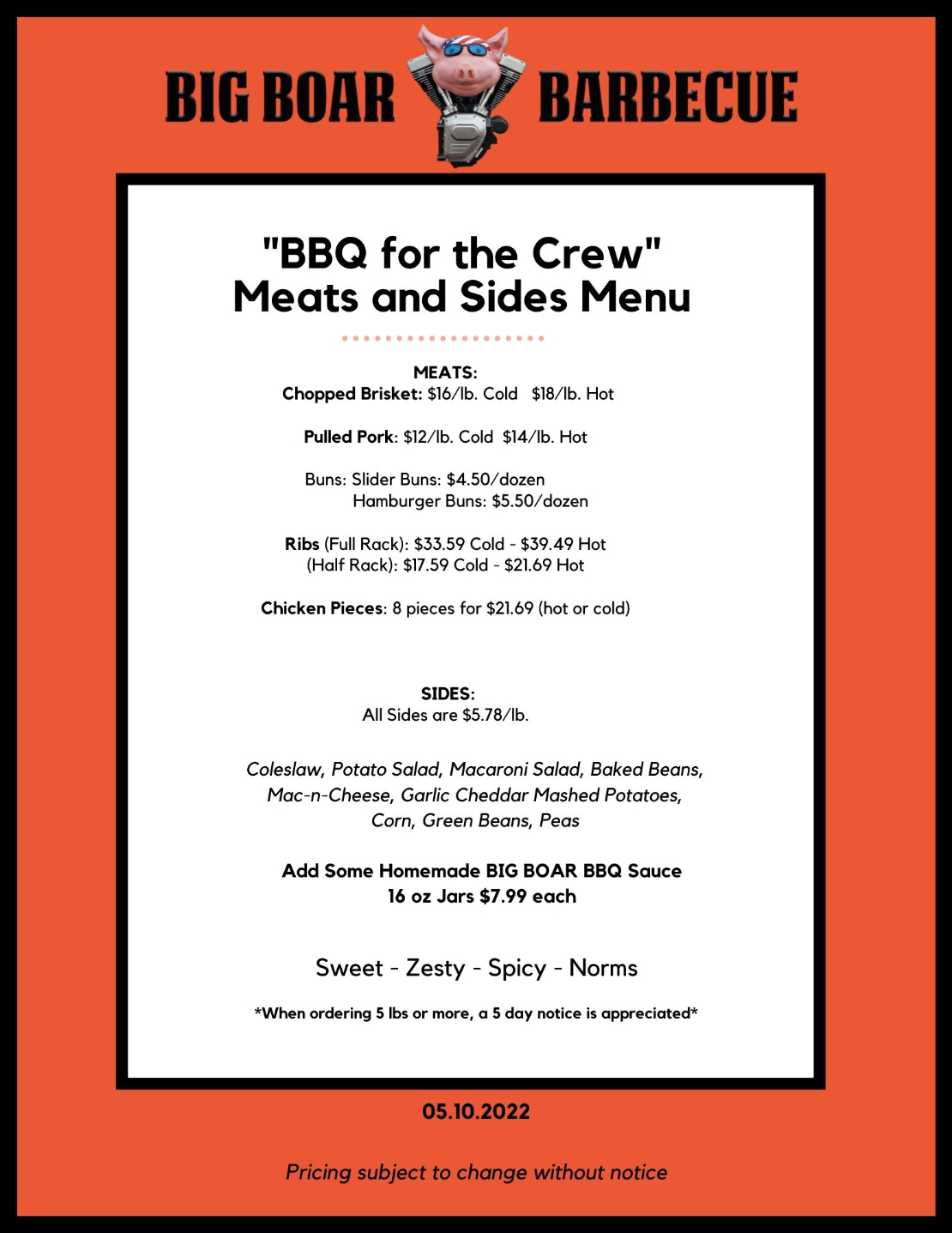 Also available for pick-up or delivery- Big Boar BBQ's " BBQ FOR THE CREW"!
Great for events where you want to have our award winning BBQ but don't need Catering.
  Available Hot or Cold.
**2 days notice appreciated on orders of 5 lbs. or more**
Great for:                                                     
     * Football Games       
* Graduations       
*Reunions             
             *House Parties                 
               *Take to the River/Beach
            *Family coming to visit
Next time you visit our restaurant, pick up a lb. to keep in your freezer. It's simple to warm it up when you need to enjoy some Big Boar BBQ but can't make the trip to our restaurant.
Big Boar BBQ & Catering
Call 608-612-0387
or
Fill out our form below!