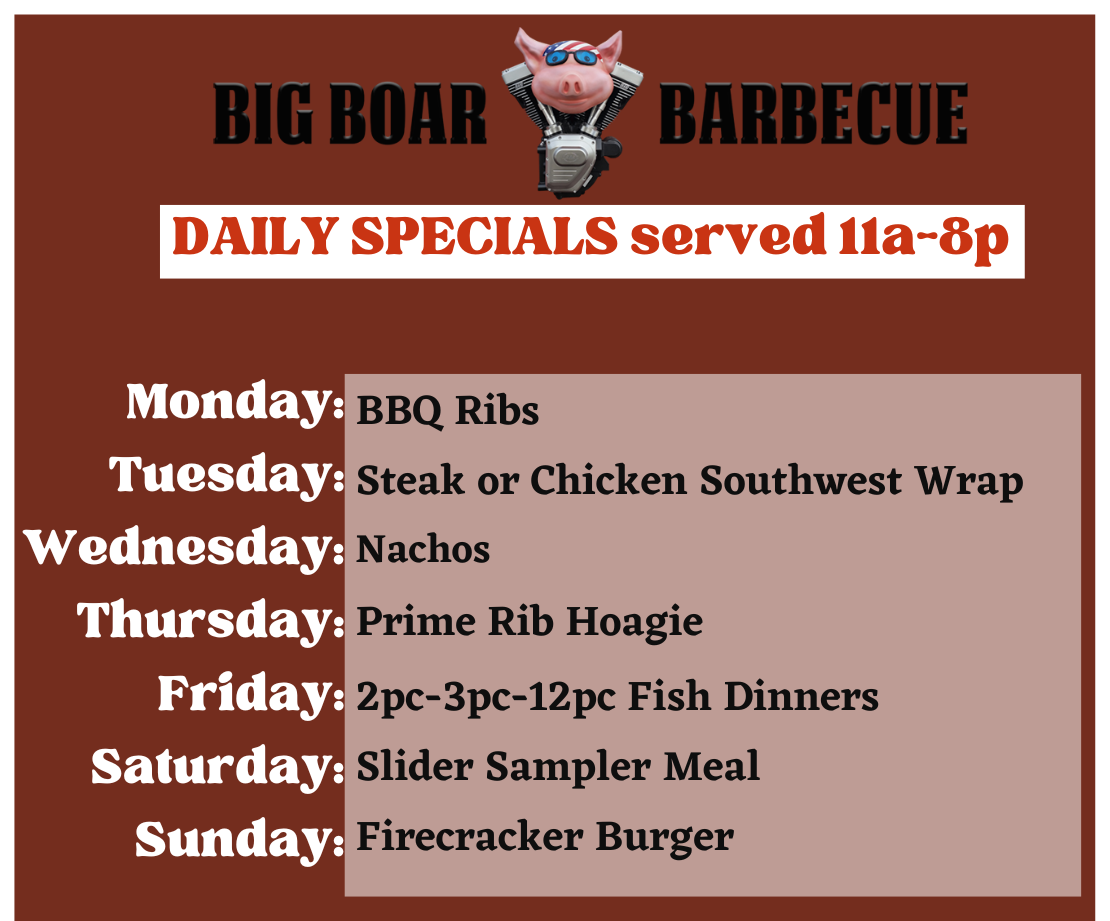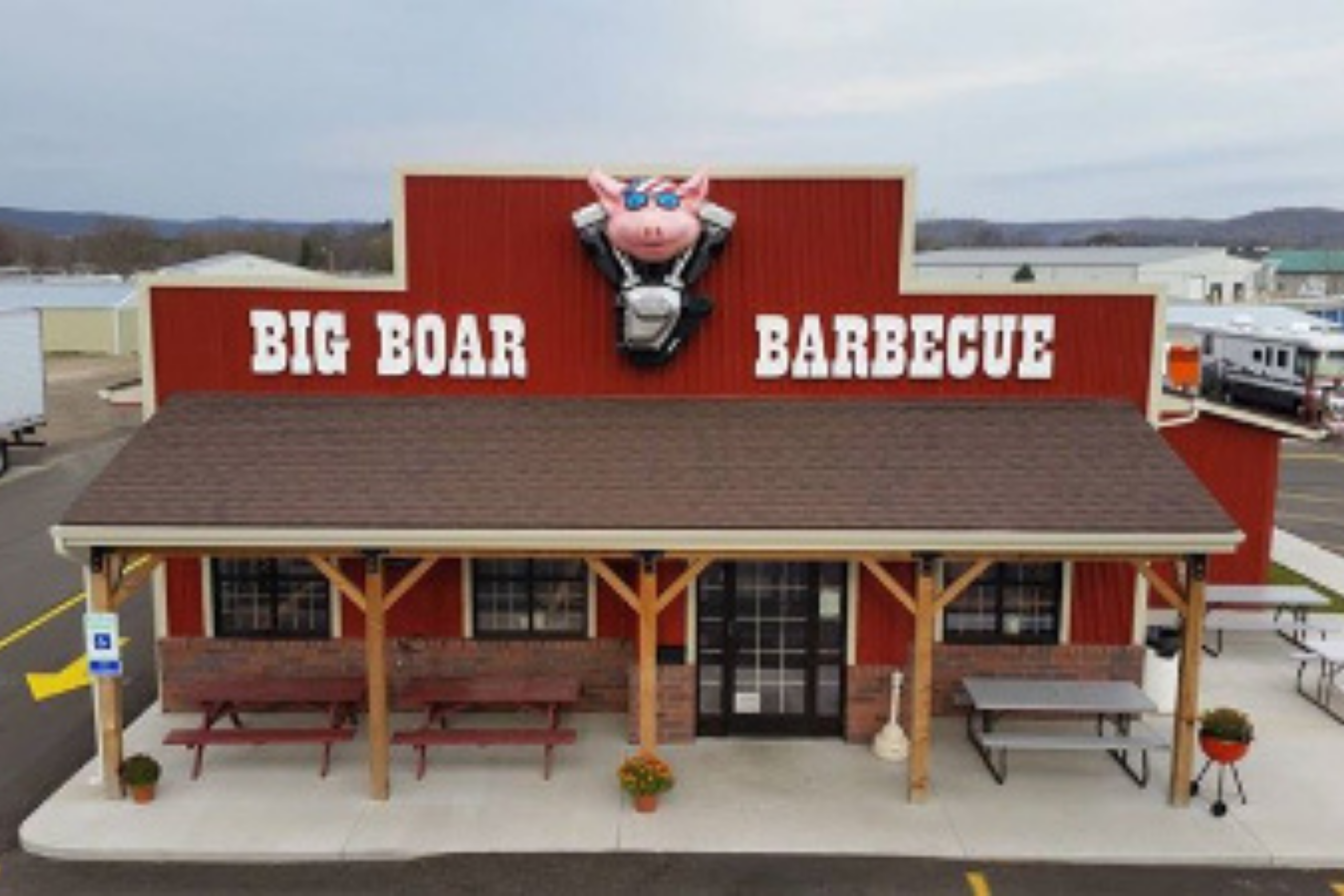 OUR ACHIEVEMENTS
We have been voted The Best for 7 years in a row! #1 Best BBQ #1 Best Caterer #1 Best BBQ Ribs
OUR ACHIEVEMENTS
We have been voted The Best for 7 years in a row! #1 Best BBQ #1 Best Caterer #1 Best BBQ Ribs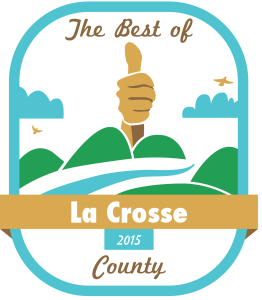 Voted "Best BBQ 2015 La Crosse County"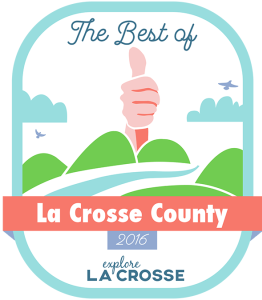 Voted "Best BBQ 2016 La Crosse County" Voted "Best Caterer 2016 La Crosse County"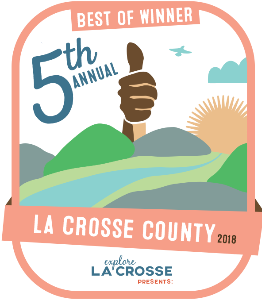 Voted "Best BBQ 2018 La Crosse County" Voted "Best Caterer 2018 La Crosse County"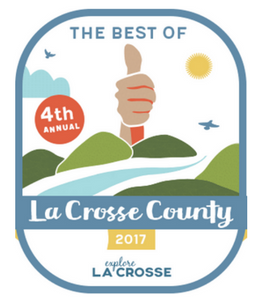 Voted "Best BBQ 2017 La Crosse County" Voted "Best Caterer 2017 La Crosse County"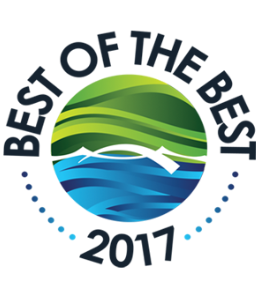 #1 Voted Best BBQ and Best CATERER! 2017, 2018, 2019, 2020, 2021 and 2022 Thank You for your vote! Thank You for your business!
BBQ Restaurants La Crosse County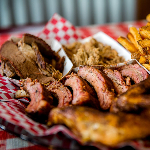 When you're in the mood for BBQ, come visit us at Big Boar BBQ & Catering,the finest BBQ restaurant in The Coulee Region. As the area's top choice for great BBQ, we'll make sure you're served a satisfying meal made in-house from fresh, local ingredients. We smoke all our own meats, and our sauces and rubs are all made from scratch. As we like to say, there's absolutely nothing corporate about our food or the dining experience you'll enjoy when you visit us. We're members of the Kansas City BBQ Society, but any meal you have with us will be Wisconsin all the way. It's true that it's hard to find great barbeque in many parts of the country, but since we opened Big Boar BBQ & Catering in 2014, you can't say that anymore about The Coulee Region. Thanks to our years of experience smoking meats, perfecting our rubs and sauces and generally fixing up hearty, delicious meals, we're confident you'll find your meal at Big Boar BBQ & Catering memorable and an experience you'll be eager to repeat. Our food is available for dining in, carryout and special events—we'd love to cater your wedding, company picnic, outdoor event or other gathering. Come see us today, and you'll soon find out why we've quickly become the premier barbeque restaurant in The Coulee Region: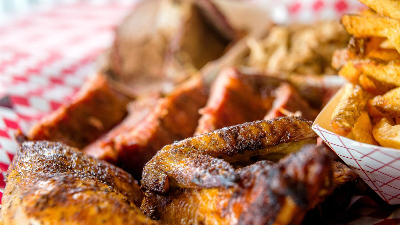 We offer delicious, satisfying meals, including meats smoked in-house.
We use fresh, locally sourced ingredients whenever possible.
We'll provide catering services for groups of all sizes and a wide variety of events.
We've been perfecting our recipes and methods for many years.
There's nothing corporate about our restaurant or our food.

OUR SAUCES:

SWEET SAUCE- Our traditional sauce that is both Sweet and Mild.
ZESTY SAUCE- A great mix of Spicy and Tangy flavors.
SPICY SAUCE Our Sweet Sauce amped up with Habenero.
NORMS SAUCE- Carolina Mustard Sauce with a little heat.