Our Location
510 Commerce St West Salem, WI 54669
Work Hours
MONDAY-FRIDAY 6am – 8pm
SATURDAY & SUNDAY 11am-8pm
WE BELIEVE IN TRADITIONAL VALUES
OUR SAUCES:

SWEET SAUCE
Our traditional sauce that is both Sweet and Mild.
ZESTY SAUCE
A great mix of Spicy and Tangy flavors.
SPICY SAUCE
Our Sweet Sauce amped up with Habenero.
NORMS SAUCE
Carolina Mustard Sauce with a little heat.
BBQ Restaurants La Crosse County
When you're in the mood for BBQ, come visit us at Big Boar BBQ & Catering, the finest BBQ restaurant in The Coulee Region. As the area's top choice for great BBQ, we'll make sure you're served a satisfying meal made in-house from fresh, local ingredients. We smoke all our own meats, and our sauces and rubs are all made from scratch. As we like to say, there's absolutely nothing corporate about our food or the dining experience you'll enjoy when you visit us. We're members of the Kansas City BBQ Society, but any meal you have with us will be Wisconsin all the way.
It's true that it's hard to find great barbeque in many parts of the country, but since we opened Big Boar BBQ & Catering in 2014, you can't say that anymore about The Coulee Region. Thanks to our years of experience smoking meats, perfecting our rubs and sauces and generally fixing up hearty, delicious meals, we're confident you'll find your meal at Big Boar BBQ & Catering memorable and an experience you'll be eager to repeat. Our food is available for dining in, carryout and special events—we'd love to cater your wedding, company picnic, outdoor event or other gathering. Come see us today, and you'll soon find out why we've quickly become the premier barbeque restaurant in The Coulee Region:
OUR ACHIEVEMENTS
We have been voted The Best for 7 years in a row! #1 Best BBQ #1 Best Caterer #1 Best BBQ Ribs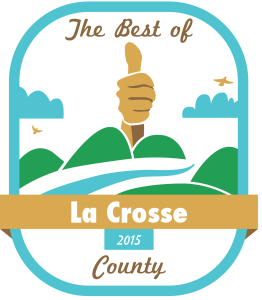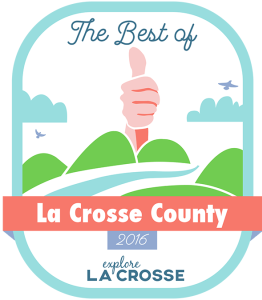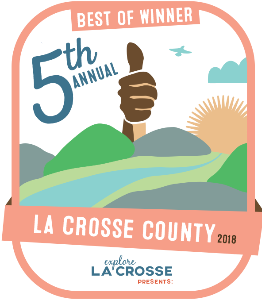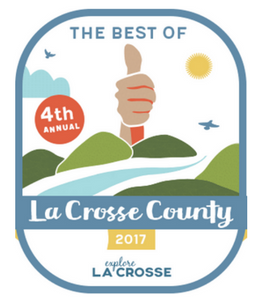 Some Kind Words From Our Customers
I have been coming to Arcadia for about 6 months and never thought I would get this level of Barbecue here. It totally rocked! I had the pulled pork, Brisket and added 3 ribs. Mac and cheese and potato salad. Yes that is a lot of food, I pigged out! If you are anywhere in the Arcadia, Lacrosse, Onalaska area this is a must stop. They also make all of their own sauces, which I am taking a bottle to Florida with me.


"Outstanding Work"
A solid bbq place for greater lacrosse area. The sauces on the tables are very good and pair up nicely with the brisket. The cornbread muffin was AMAZING! Brisket was ok but with the sauce it was . The pulled pork sandwich is my personal favorite, add in a little bit of the sweet bbq on top and sheeeeeeesh